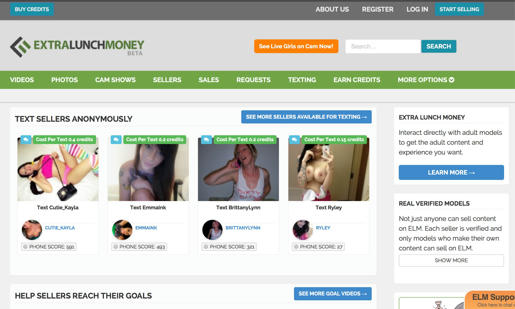 Some of you may have noticed that the ELM homepage and some of the pages look different than before and you'd be correct. We've done a home page redesign as wells changed the ways you can browse content on ELM.
New Navigation

You'll notice at the top of the page a new Navigation bar which leads to the different sections on ELM.
When we first started ELM we didn't have that much content or features, but since we've launched we've added download now products, texting, discussions, sales, requests and a lot more. Because we have so much stuff now we felt we needed a better way for users to discover all we have to offer.
New Home Page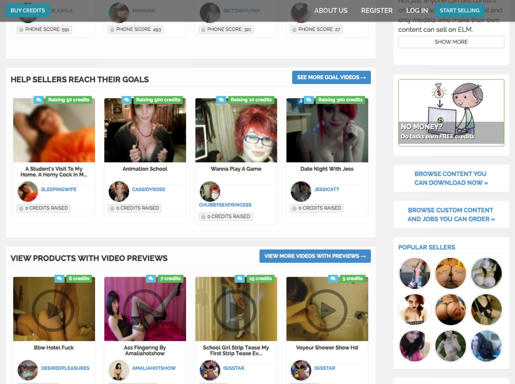 Along the same lines of the New Navigation section we wanted the home page to give users a sample of the content that's on ELM. In the previous version of the home page it was really just a firehose of content as it was posted. If a user happened to stumble upon the site and not see anything they liked or were looking for they'd probably leave. However, with the new homepage we've broken down the types of jobs and products by the the type (videos, photos, cam sessions, physical products, etc…) and also given Texting and Goal videos it's own space
New Browse Section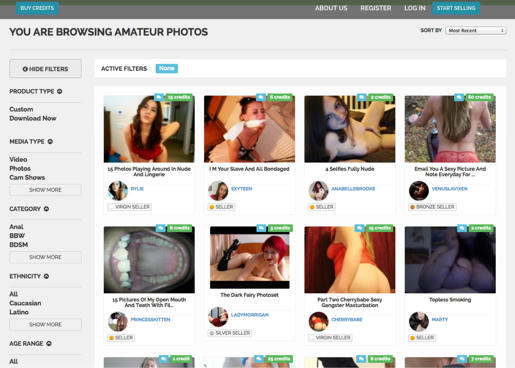 When users click on any of the top navigation links (like Videos, Photos, Cam Shows, etc…) this will take them to the new browse section. This lets users browse all the content quickly (and very visually) and lets the filter the content to their specifications. In addition to browsing different categories of content this way users can also filter on price
We hope you like the redesign. We're still working on improvements related to this redesign so if you see any issues or have any suggestions let us know [email protected]